We have documented the ongoing construction labor shortage (Exploring Labor Shortage and Rising Costs in the Construction Industry and 5 Construction Industry Trends for 2023). Contractors are actively looking for ways to address the problem, as their company's survival depends on access to skilled workers to perform future projects.
So, to help commerical contractors take action, we've put together a list of tips to help you combat the labor shortage.
A short summary of the situation
First, let's take a quick look at the problem: there are not enough workers, skilled and unskilled, to meet the needs of the construction industry. This leaves commerical contractors scrambling, delays projects, and has led to increased costs as contractors try to outbid each other for workers to fill key positions.
The Association of Builders and Contractors estimates that construction will need to hire 590,000 additional workers on top of the normal hiring pace in 2023 in order to keep up with demand.
According to an NAHB Economics analysis of Bureau of Labor Statistics (BLS) data and projections, the average annual number of openings in construction totals approximately 740,000 a year.
Why is there a labor shortage?
The answer to this question is complex, as most things are. Young people aren't attracted to the construction industry. Most look to pursue further education in college. Some say this is because they aren't aware of the opportunities in the industry, and many are working hard to spread the word. The reduction in funding for vocational education in high schools has also reduced the number of students exposed to possible careers in construction.
The existing commerical construction workforce is aging out. Many are leaving, either due to retirement or concerns about working in post-pandemic conditions. The irony is that construction activity increased during the pandemic, especially in the residential market. Homeowners stuck at home took advantage of the downtime to remodel and renovate their homes, often in reaction to changes in their working habits and locations.
While the final answer to the labor shortage lies in better education and the need for a PR campaign to educate young people about the opportunities, contractors need skilled workers now to meet their current and future project needs. With so much competition for experienced workers, it is certainly a worker's market. With this in mind, here are some tips to help contractors attract new workers: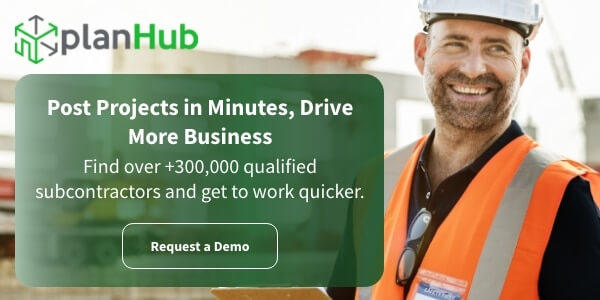 Tips to attract workers in the construction industry
If your contracting business is in desperate need of qualified workers, here are some tips you can use to attract new workers now:
Offer training. By hiring unskilled workers and providing training or apprenticeship programs, you can lower your hiring requirements and help ensure that the workers of tomorrow are properly trained with construction safety tips and have the required experience. While it may take a few years for workers to be qualified to work on their own, they can usually do valuable work within a year or two. Also, you can mold your trainees to fit your systems and work processes. If you aren't qualified to provide training on your own, partner with a union or other apprenticeship program in your area.
Participate in career fairs. Check with local colleges and universities to see if they offer career fairs for their students. Even if they don't offer construction-related programs, you may be able to attract students who are still undecided about their future careers. You may also find career fairs for high school students, giving them a chance to see the opportunities available before they've settled on their post-high school plans.
Offer better pay and benefits. You may have to offer above-market wages and benefits to attract good employees. Check local job ads to see what the going rate is for work in your area, then see if you can afford to provide a better overall package. Clearly state your wages and benefits in job ads to attract more applicants.
Adopt new technology. In order to appeal to younger workers, you'll need to adopt the latest construction technology to match their skills and knowledge coming out of school and other vocational programs. If you are still doing material take-offs using a scale ruler and highlighter, it will be much tougher to attract estimators who are used to performing take-offs electronically.
Know your project pipeline. In order to know when you'll need to hire, you have to know what work you have coming in and when it is scheduled. The further you can plan a construction schedule, the more time you have to hire workers and get them trained. Use bid sites like PlanHub to fill your project pipeline.
Don't hire too fast. If you hire workers too fast, without properly screening them, you can actually cost yourself more than the potential lost work due to a lack of employees. The cost of hiring, training,construction insurance, firing, and re-hiring construction workers can be from 20% to 213% of their salary.
Assess your current workers. What are your current employees' career aspirations? Are there qualified workers who could be promoted to a more skilled position with a little training? See if you can promote within to fill skilled positions and then hire entry-level workers.
Look to non-traditional workers. While inclusion and diversity are being touted by a lot of companies, commerical construction still remains a white male-dominated industry, particularly in the most skilled positions and management. Seek out experienced workers who are considered non-traditional, like women and minorities. There are organizations that can help you target these underutilized populations.
By implementing some of these tips to fill your worker gap, and finding more work with PlanHub, you can ensure your future business success.